About Us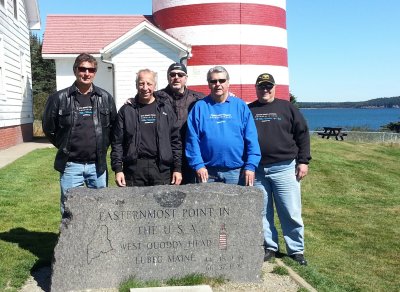 When originally founded in 1997, the North Jersey Cruisers Motorcycle Club was based in Hawthorne, NJ. In 2007, the Club was moved to Ringwood, NJ, a move that reflected the changing membership of the Club. It also moved the starting point of the Club's rides closer to the back roads we enjoy riding.
Over the years, the membership has evolved but the Club remains comprised of a diverse group of riders who all share a love of motorcycle riding. Ultimately, it's about "the ride" and exploring the back roads of New Jersey, New York, Pennsylvania and Connecticut. Several of our Club's rides have been featured in various motorcycle publications, authored by Club Member, Road Captain and former Club President Ken Dahse.
NJCMC rides occur most Sundays during the riding season with an occasional ride being held on a Saturday. Also an overnight ride or two generally are part of the schedule as well. Most one day rides will cover between 140-225 miles.
All riders are welcome to join the club; we only ask that any "attitudes" be left at home and that all members follow our RULES AND GUIDELINES to insure a safe and enjoyable riding experience for all.
See our yahoo chat site.